---
The family history
(genealogy) presented here deals with different spellings of the family name. So far we have found
the following 42 ways: Chroneissen(3), Chroneysenn(1), Chronisen(1), Crohneysen(1),
Cronaisen (1), Croneis(79), Croneisen(52), Croneisenss(1), Croneisin (3), Croneiss(16), Croneissen(102), Croneiß(38),
Croneißen(1),Croneysen(18), Croneysin (3), Croneyßen(1), Cronise(293), Cronysen(3), Groneisen(1), Groneissen(7),
Groneiß (1), Groneißin (1), Grüneißen (2), Gruoneisen(3), Krohneisen(1), Kroneis(127), Kroneisen(471), Kroneiser(30),
Kroneiss(ß)(48), Kroneissen(26), Kroneißen(2), Kroneisl(63), Kroneisz(141), Kroneysen (25), Kronhise (3), Kronisen(11),
Kronnissen (1), Kronseisen(1), Kronysen(55), Kronyssen(1), Kronyßen(3), Kronysser(1), (Kornisen)(1).


---
The roots of the family
go back to the surnames of blacksmiths in the south of Germany, the region between the river Main
and Switzerland, including the German speaking part of Switzerland and Austria. The name stands for:
A product made of best quality iron signed with a crown. This explanation you can find in the old
encyclopaedia: "Universal Lexicon ...", J.H.Zedler, 1733, Halle and Leipzig, and in the "Deutsches
Wörterbuch" (German Dictionary), Gebrüder Grimm (Brothers Grimm). Several standard books
on family names offer similar explanations.
---
First mentions
of our family name were found in Basel 1417, Regensburg 1426, Mergentheim 1444, Frankfurt 1477, Sissach 1502, Laufenburg 1506,
Freiburg 1545. There are some different family trees. One even goes back continuously
to 1552.
In the book of the "Baseler Schlossergesellen" the family name was mentioned the first time at 1417 with "Hans Kronisen von Strasbvrg" . This is




More informations: 604 years, click here!
---
A summary of the family history
first time could be found in: "Kroneisen, unsere Familien", (Kroneisen, our families), by Dr. Armin Kroneisen, 1994,
Frankfurt/Main, 1240 pages. This book contained a list of 971 persons from whom the name is mentioned.
The book also had a lot of personal data and reports of that time.
In the meantime the volume has increased three times.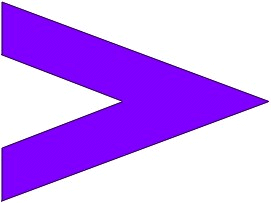 ---
Family meetings

of the Kroneisen families (and all other kinds of writing the name) have taken place bienal since 1984.
Our last meeting was in 2013 at Esslingen/Germany. For there were several questions by email,
be shure, there is no club or any kind of association with certain members or membership fee.
We look foreward for every participant. Everyone pays his own costs for travel, hotel or sightseeing. -
The great variety of age enjoys every time. It is reasonable that a third of the participants are
beneath or about 30 years old. -

Invitation to the 17th Family Meeting in Budapest in 2019. More from the 16th Family Meeting in Strassbourg 2017: click here!
---
Contact
Dr. Armin Kroneisen
Niddagaustr. 85
D-60489 Frankfurt.

Telefon: + 49 69 781725.


info(at)kroneisen.de
---
If you look for
further informations to your family research, perhaps I can help you. Look for the name and the town
plus year of birth in the following lists. Perhaps you can help me with data or references to one of
our family members? It would be nice to get your message!
---
PERSONAL INDEX
assorted to family name, first name, year of birth.
You can find also the town of mentioning and my index number.
There are a lot of in documents mentioned persons (3109) including 1623 people with our family name.


unfortunately no access for privacy rules.


zur Tabelle/to table Ackermann - Croneis L

zur Tabelle/to table Croneis M. - Cronise B.

zur Tabelle/to table Cronise C. - Czett

zur Tabelle/to table Dahinden - Hajkova

zur Tabelle/to table Haldertyl - Krohneisen

zur Tabelle/to table Kromer - Kroneisen F.


zur Tabelle/to table Kroneisen G - Kroneisen T.

zur Tabelle/to table Kroneisen U. - Kroneisz K.

zur Tabelle/to table Kroneisz L. - Martin

zur Tabelle/to table Maurath - Rynes

zur Tabelle/to table Saeckl - Trost

zur Tabelle/to table Trover - Zuber


---

Copyright © 1994 Dr.Armin Kroneisen
Last update November 19th 2019